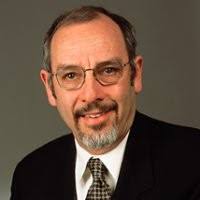 Alfredo Czerwinski, MD
Dr. Czerwinski began his professional career in working in Operations Research and Management Consulting, long before his interest and training in clinical medicine. After obtaining his undergraduate degree at the Massachusetts Institute of Technology (MIT), Dr. Czerwinski joined the international management consulting firm of Arthur D. Little (ADL), where he was responsible for mathematical modeling and the development of computer-based decision support methodologies. Since that time, he has applied his remarkable communication skills at the interface of business and medicine.
Throughout his career, Dr. Czerwinski has worked with health care executives at all levels to help enable them to understand markets, determine strategy, and implement change. Working with health care providers, such as medical groups and hospitals, his consulting practice today spans a broad range of organizational challenges including strategy development and operational assessments. Many of his engagements involve facilitation and consensus building for senior leadership teams. His coaching work has always focused on physician leaders.
As Corporate Medical Director of the Kelsey-Seybold Clinic, a large multispecialty medical group in Houston, Texas, he was responsible for physician recruiting, training, and development, as well as quality improvement, medical staff services, corporate and government business development, strategic planning, wellness programs, and clinical research management. He instigated the acquisition of the Clinic by Caremark International, Inc. and then supported Caremark with further mergers and acquisitions of large medical groups across the USA.
Subsequently, he became Senior Vice-President and Chief Medical Officer at Sutter Health, an integrated system that encompassed 25 acute-care hospitals, 30,000 employees, and approximately 6,000 affiliated physicians, as well as most aspects of the care continuum. Dr. Czerwinski's broad responsibilities included system-wide quality measurement and reporting, as well as helping to foster the organization's relationships with physicians, and working to develop broader and deeper physician leadership within the system.
Alfredo currently serves as Chief Medical Officer for Lawson & Associates, a consulting group that helps clinical and non-clinical leaders thrive in uncertain environments, move with agility and decisiveness, and better leverage an organization's culture to drive superior performance.
He attended medical school at the University of California, San Francisco (UCSF) and was a resident in General Internal Medicine at UCLA. Dr. Czerwinski is an active teacher. He co-founded the Leadership and Management in Geriatrics course at UCLA, now in its fifteenth year. He is a Life Member and presenter at the American Association for Physician Leadership (formerly ACPE). He also serves on the MIT Educational Council and interviews college-bound high school students, who seem to get smarter every year.
When not on the road working with clients, Alfredo and his wife divide their time between urban California and rural Texas, looking for new ways to inspire their grandchildren.